Notepad++ is a popular text editor and source code editor in Microsoft Windows. Not only is Notepad+ simple to use, but it also gives an excellent coding experience. Notepad++ dark themes are perfect for individuals who prefer working in low–light situations or fullscreen mode to avoid straining their eyes while writing code. Notepad++ dark themes are perfect for individuals who enjoy working in low–light circumstances or full–screen mode so their eyes aren't strained when editing code. Notepad++ aligns and emphasizes code, making it easier to edit and do other activities.
Notepad++ users have long pondered the numerous themes that may be applied while working. Here is a list of the top 14 notepad++ themes, complete with descriptions.
1. Material theme Notepad++
Material is a relatively new theme that has rapidly become one of the most popular Notepad++ themes. It follows the Google Material Design principles, making it an excellent alternative for people looking for a modern and clean theme.
You can get the theme and all other details from here.
2. Dracula theme Notepad++
Another popular notepad++ theme is the Dracula theme. See how the theme is represented in the image below: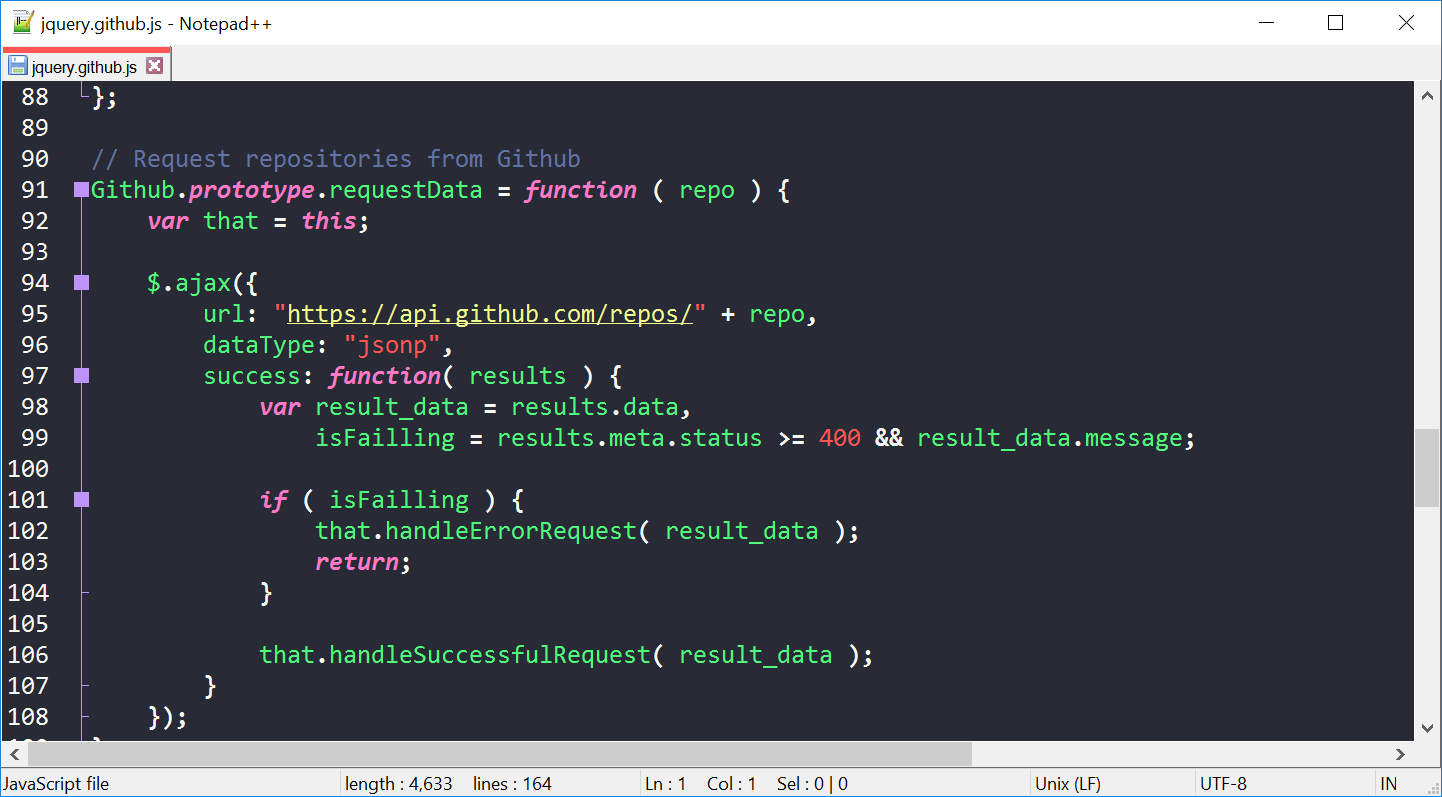 Features:
A

refreshing

appearance

and

feel

Dark

colours

alleviate

visual

fatigue

.
Get the theme from here.
3. Mariana
Notepad++ with the magnificent look of Sublime Text. This NotePad++ theme, Mariana, is a viable substitute for the material theme.
You can get the theme by clicking here.
4. Nord Notepad++
A clean, modern, and tasteful colour scheme for Notepad++ is reminiscent of the icy blue skies of the Arctic. This theme is intended to promote fluid and straightforward workflow. In addition, the Nord theme has a dark backdrop hue to avoid eye strain. Nord is a popular theme that is ideal for individuals who like a clean and straightforward coding environment. It has a bright backdrop and dark lettering, making it comfortable to read for extended periods of time. Nord is a great choice for those looking for a visually appealing theme.